MESSAGE FROM THE BOARD PRESIDENT
The non-government organization FCD has completed twenty years of conservation and wildlife protection. From 2007 it has been a co-manager of the Chiquibul National Park. Since then it has faced the daunting task of protecting an ecologically sensitive area of Belize in the face of the Belize-Guatemala territorial dispute, where cross border, peasant incursions and encroachments from the neighboring Republic of Guatemala were laying waste to huge swaths of pristine Belizean forests and threatening vital water supply sources. From its earlier inception as the Youth Environmental Action Group, FCD's primary interest was the protection of rivers, their watersheds and headwaters, in this case the Chiquibul and Mopan Rivers.
In a situation of protracted periods of diplomatic relations, FCD transformed into a versatile multi-tasked organization which saw expanding its park management activities working closely with the Belize Defence Force and the Belize Police Department, while strategically engaging in activities to mitigate the impacts of the cross-border incursions at its source. In 2009 FCD became involved in cross border NGO level and community to-community initiatives to address the problem with its Guatemalan counterpart, Asociacion Balam in the border adjacent area known as the Chiquibul-Montanas Mayas, straddling Belize and Guatemala's border.
In 2009 this activity resulted in the signing of a formal agreement for the protection of the Mopan River watershed, and the adoption by nineteen Belizean and Guatemalan border communities of measures to protect the Chiquibul and Mopan River by reducing deforestation and to prevent related forest degradation practices. This was a remarkable accomplishment as were initiatives to promote sustainable alternative livelihoods for the residents of hotspot communities on the Guatemalan side of the border along with intensive environmental education activities.
In July of 2019, FCD in collaboration with Asociacion Balam signed a Declaration of Good Intent with eighteen Belizean and Guatemalan NGOs to intensify cross border work with communities along the entire length of the border, testimony to the insightful and solid leadership of these organizations. This is another milestone which illustrates the ability of NGOs to accomplish critical mitigation activities in areas of potential conflict.
On this auspicious occasion of FCD's 20th Anniversary I believe it is appropriate to recognize the inspired work, dedication and perseverance of FCD's Executive Director, Rafael Manzanero, FCD's Park Manager Derric Chan, FCD's professional, technical and administrative staff for their significant accomplishments. Thank you for your service to Belize.
I avail myself of this occasion to express gratitude to Bayron Castellanos, Director of Asociacion Balam, whose keen diplomatic sense and political acumen has helped immenselyto foster cordial relations between the two organizations, friendship, and mutual respect that are the essential ingredients which have sustained this unprecedented level of cross border problem solving and cooperation.
As FCD enters its third decade it is poised to assume greater responsibilities for the protection of the upstream Belize River by extending its ranger coverage to the headwaters of the Macal River in the eastern Maya Mountains where the challenges are different. The assumption of this responsibility by FCD is a reflection of the high level of confidence placed by the Government of Belize on its ability to equally protect this vital area of Belize's patrimony.
Please accept my best wishes for continuing progress and success. To our many members, friends and supporters I express profound gratitude for the many kindnesses and acts of support that you have rendered. You too are an important part of this moment in history when the organization you have helped to nurture marches resolutely on to another twenty years of achievements.
Thank you.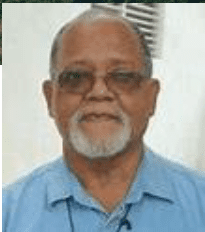 David A.K Gibson
President
FCD Board of Directors